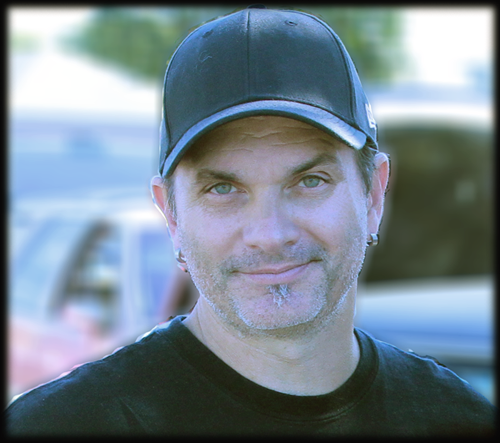 Christian Nevin
My pride comes from my ability to create a final masterpiece from a simplethought and the way it is so enthusiastically received by others.Being an artist was an inevitable process that began very early on. With strong influences from two very talented parents. I have always focused on art as a way to create and express my thoughts. I am delighted to be able to produce design's with incomparable results.
I am proud to be one of the very few designers who have the ability to do their own work from start to finish. This kind of knowledge and understanding of the wntire process assures me a solid, extremely high quality piece to deliver.
Hobbies
I have always been interested in classic cars. I have a collection of 1966 - 1974 Dodge Chargers that I have restored over the years. Two of them have been in countless reference books and on TV shows.
After high school I set off to refine my skills as an airbrush illustrator at the Art Institute of Pittsburgh. Every now and then I will paint a custom motorcycle just for the fun of it.
My main hobby is to be around my family. Doing projects together or just plain being silly. After all, that is what it is all about for me.
Education:
1985-1987 Art Institute of Pittsburgh- Majoring in airbrush Illustration - Graphic Design - Package & Product design
1992 Stuart International School for jewelers - jewelry design, stone setting, advanced stone setting, metalsmith, wax carving, casting and jewelry manufacturing.
1995 Apprentice under John Lupkee of Buffalo NY. Master in metalsmith, wax carving and jewelry repair
Commissioned Work:
Pebble Beach Invitational -Trophy rings
Erie Classic -Trophy rings
Dave Thomas of Wendy's - Collection pieces and specialty items.
Tommy Hilfiger - Company image lapel pins
Boys Club of America - Production cufflinks
Attendance's
JCK Rising Star - Las Vegas, Nevada. Voted one of the top six designers in the world for 1996
ICA international colored stone association - Belo Horizonte Brazil.
Hand lowered in the Topaz mines in Brazil. ( I must be crazy )
Hand Lowered two stories into the Emerald mines in Brazil. ( I even did it again )
ICA international colored stone association - Abano Terme Italy.
American Craft Council - Baltimore MD, Atlanta GA and San Francisco.
Dinner with Roberto Coin in Vicenza Italy.